Full name of the equipment: MEB-400 and MB-550.
Purpose:
The units are designed for spraying thin metal films, including those made of various metals without vacuum rupture, by electron beam spraying. Additionally, the MEB-500 installation has the ability to spray at different angles, in-situ oxidation in the chamber, and cleaning (etching) with ions.
Specifications:
Evaporation thickness control, automatic control, substrate thickness adjustment.
| | MEB-400 | MB-550 |
| --- | --- | --- |
| Maximum vacuum (mmHg) | 10-7 | 10-8 |
| Number (volume) of cells in the evaporator | 6 (7ccm) | 6(15 ccm)+2(7ccm) |
| Substrate Temperature (Co) | up to 150 | up to 700 |
| Metals | Al, Nb, Ti, Co, Pt | Al, Nb, Ti |
| Additional processes | — | oxidation, Ar etching, spraying at an arbitrary angle. |
The main directions of research conducted using the device:
The installations are mainly used to create superconducting nanoelectronics devices, create contacts and electrodes for microscopic samples, labels, tunnel junctions from Al2O3. As a rule, spraying is carried out through shadow stencil masks or masks made of photo/electronic resist.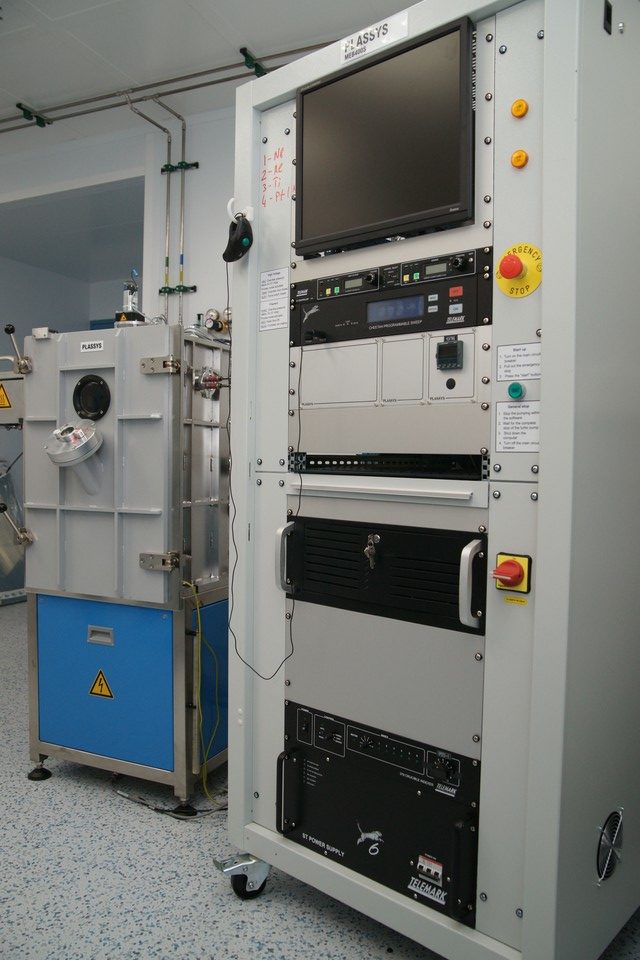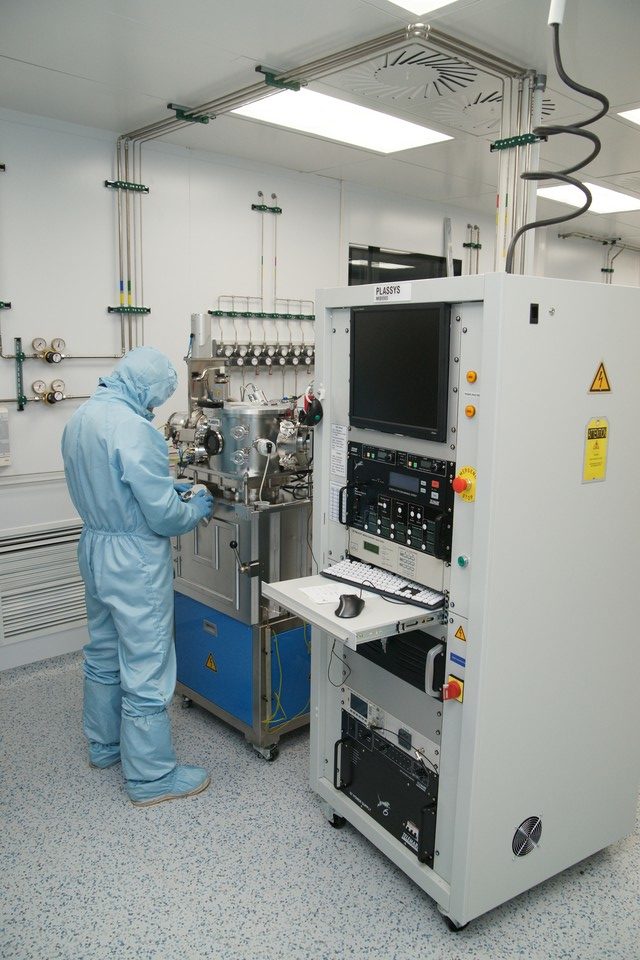 Additional information:
Superconducting nanoelectronics involves the creation of devices of submicron sizes, on a single chip. To create such devices, one of the most important elements is the Josephson transition. The proven and best controlled method of manufacturing such a transition is the acidification of aluminum with further spraying of the next layer of metal without breaking the vacuum. To combine such a transition with planar technology, it is necessary to rotate the sample in a vacuum, as well as the possibility of ion surface treatment. All these features are combined by the MEB550 installation from the world leader — the French company Plassys. Working with high-quality superconducting metals: Nb, Al and Ti closes the possibilities of spraying many other materials in the same installation, for example, fusible or magnetic. Therefore, we have several spraying plants for different metals.
Responsible person: Kuntsevich Alexander Yurievich +7(499)1326822; alexkun@lebedev.ru